October is public engagement month on social media for @NERCscience
4 October 2017
Public Engagement - news
This month (October) the Natural Environment Research Council will be focusing public engagement on its website and social media - and you can get involved.
What are your engagement experiences and what works well?  Why do you engage?  What do you wish you knew when you started?
Read their new engagement blog
Find out their Reasons to Engage for each day of October and share your thoughts, examples and images, using the hashtag #NERCengage
Join the conversation in their live Twitter chat on Thursday 26 October (just log on to Twitter and follow the hashtag)
If you are interested in contributing to the blog, please contact Karen (socialmedia@nerc.ac.uk). 
You can find out more about NERC's strategy for Public Engagement, funding opportunities and examples of previously funded projects and much more on their website: http://www.nerc.ac.uk/about/whatwedo/engage/public/.
For me, it's not primarily out of a sense of "duty", but because I benefit from it as a researcher, e.g. https://t.co/Eog8XR5S9W #NERCengage

— Jon Copley (@expeditionlog) October 2, 2017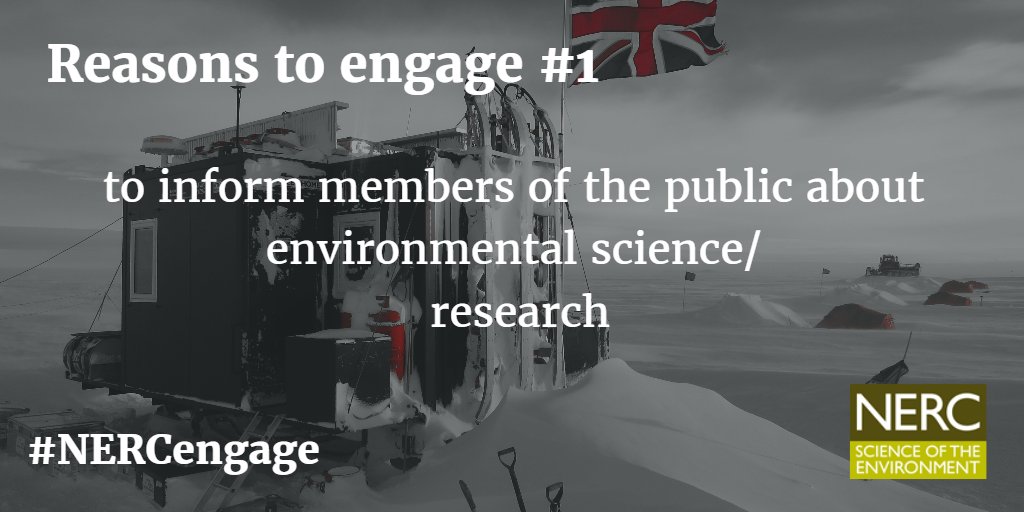 What to read next
University's seed fund for public engagement with research projects, for around £2-4,000.